The SE Fellowship Programme aims to support social enterprises in improving their capabilities and financial sustainability through curated matching with experienced professionals interested to contribute to the social enterprise sector, for a 4 – 6 month engagement.
Target Programme Outcomes for SEs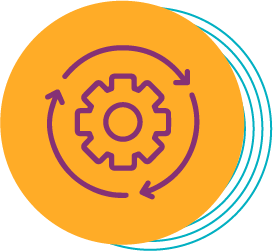 Improved processes for long term sustainability
Increased revenue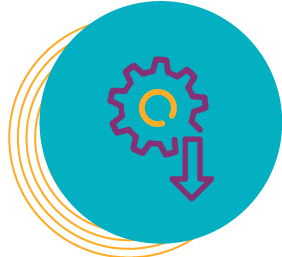 Reduced operational costs
There are two types of engagements structured under this programme:
(i) Fellowship engagement: A 4 to 6 month-long intensive engagement between an SE and a Fellow, with frequent and regular mentoring sessions and support for the implementation of solutions;
(ii) Mentorship engagement: A 6 month-long engagement between an SE and a Mentor, where the SE receives light-touch guidance and feedback from the Mentor on a monthly basis.
Programme application is open throughout the year.
Who should join the programme?
SEs facing urgent challenges in multiple areas and seeking advisory for business turnaround
SEs that require specific interventions in 1 – 2 areas to improve performance (e.g. marketing, HR, operations, financial management)
SEs facing urgent challenges in multiple areas and seeking advisory for business turnaround
*Please note that this programme is only open to raiSE Social Enterprise members.
Why should you join?
Social enterprises will be able to:
Learn from the knowledge, skillsets and expertise of experienced industry practitioners
Leverage on the wide networks of our Fellows/Mentors for new collaborations and business opportunities
Receive implementation credits usable with pre-approved vendors to execute solutions arising from the programme (for Fellowship engagements only)
For Corporate Professionals
For this upcoming run, there are two roles available:
(i) raiSE Fellow -Able to take on both Fellowship and Mentorship engagements;
(ii) raiSE Mentor -Able to take on only Mentorship engagements.

Participating Mentors/Fellows will be able to:
Give back to society by supporting social enterprises, helping to scale their impact through improved business models;
Gain new insights and perspectives from working on the unique challenges and opportunities presented to SEs with a double bottom-line;
Develop empathy and understanding about social issues and emerging needs.
We are looking for individuals who are:
Experienced in business turnaround, business strategy, financial management, operations management, marketing/sales, digitalization/IT;
Passionate about addressing social/environmental issues;
Eager to share your knowledge and nurture budding social entrepreneurs to help them overcome bottlenecks and challenges in their SEs;
Able to commit to a mentoring engagement at least once a month for a period of 4-6 months, and
Have at least 5 years of professional working experience and some experience working with start-ups, SMEs, SEs or social service agencies.
Application for the current run of the programme has closed as of 31 Aug 2020.