Asia's largest celebration of Social Enterprises and their impact
FestivalForGood (FFG) is raiSE's flagship campaign to raise awareness of Social Enterprises and a celebration of the collective impact that Social Enterprises have in the region. Since 2016, FFG has been a success of rallying together the SE ecosystem and the public.

In 2020, we organised our first virtual FestivalForGood. Find out more below!
FestivalForGood 2020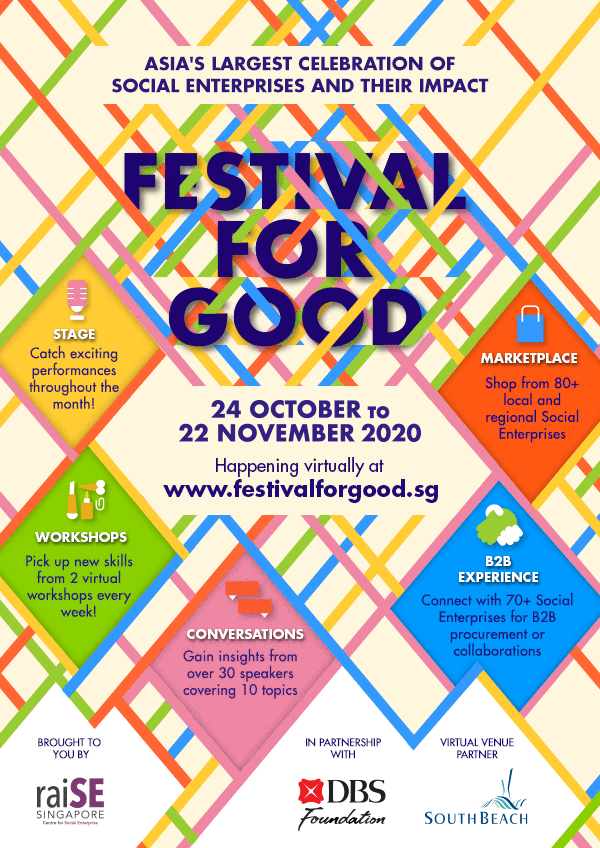 Event Highlights
130 Local & Regional Social Enterprises
>6 million Impressions on Social Media
Watch the FFG Conversations
Catch the Stage Performances
Contact us at This email address is being protected from spambots. You need JavaScript enabled to view it. for any enquiries