Your Journey with raiSE Starts Here!
As an Individual
If you are an individual or an aspiring social entrepreneur looking to be connected to the SE community, you can join us as an individual member to gain key insights and explore opportunities.
Individual Membership Benefits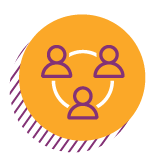 Exclusive
Networking
Join us at networking opportunities with partners, corporates and social enterprise champions during key events and conferences.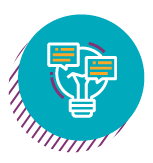 Advisory Services &
Capability Development
Build capabilities by leveraging on customised toolkits for impact measurement, complimentary business service offerings by partner organisations, discounts on training programmes and 1-to-1 advisory services for enterprise development.
Membership Fees
Individual Members
$50 Annual Fee
The Social Enterprise Membership Application Process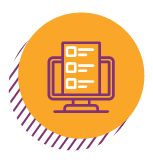 1. Apply Online
Articulate your:
Management Intent – Relevant experiences and expertise of the management team.
Business Model – Feasible business models must generate more than 50% of revenue from trading activities.
Social Impact – Identify, target beneficiaries and social gaps to be filled.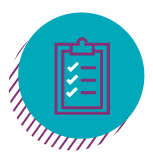 2. Evaluate Social/Business Outcomes
Articulate your:
Management Intent – Clear intentions to make social outcomes the core objective of business.
Business Model – Evaluated based on the feasibility and sustainability of the business and demonstrated with concrete plans.
Social Impact – At least 20% of resources are allocated to fulfil social outcomes, measured using raiSE's

Social Value Toolkit

(SVT).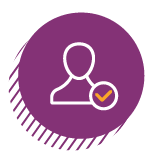 3. Approve Membership
Membership application may take 6-8 weeks for approval including validation process for your Social Enterprise. You may view our membership terms and conditions here.
Membership is awarded based on the business model and social outcomes achieved.
Members are unified by a collective brand in raising awareness for SEs in Singapore.
Membership status is renewed annually based on sustainability of business and social achievements.
The Individual Membership Application Process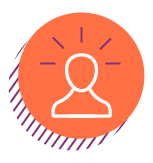 Apply Online – Make Payment of $50 and wait for confirmation
Membership Fees
Individual Members
$50 Annual Fee
Provisional/Full Social Enterprise Members
$300 for new Social Enterprise Members;
$100 for yearly renewal (In light of the COVID-19 situation, To aid with immediate cash flow needs, all membership renewal fees for submission received from 1 April 2020 to 31 March 2021 will be waived.)
To assist with raiSE's Social Enterprise membership assessment and evaluation process, Genashtim Innovative Learning has been appointed by raiSE with effect 1 April 2021 for a period of 12 months, to assist with the data collection process and initial assessment on behalf of raiSE.

The final assessment and evaluation will be solely undertaken by raiSE and will remain under our purview to maintain impartiality. Should you have a concern in this regard, kindly contact us at membership@raise.sg to share more.
Membership Assessment Team Profiles
George Wong
"It's not all the time you get to help others, so when it does, little by little, make a difference."

George serves as a Grassroots Leader at Bishan East-Sin Ming district and helps bridge communities through a range of activities. He also helps communities understand government policies and how policies relate or help them. Being an advocate for inclusivity, George has also partnered MINDS Woodlands in championing work for children with special needs. He embarked on an initiative at Kampung Admiralty township to help stakeholders identify persons with dementia and provide assistance to them.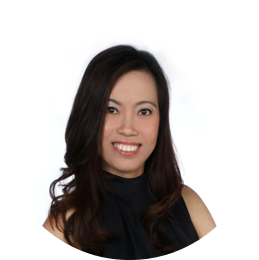 Janie Wong
"For sustainable social benefits, social enterprises apply sound commercial strategies and adopt a robust business roadmap for their continuous growth."

Janie Wong aspires to leverage her business and marketing expertise to support social enterprises to achieve a healthy growth trajectory and translate this success to benefiting a wider community with social needs. She has always championed CSR activities within MNCs and supported NGOs in a volunteering platform. However, Janie believes that social enterprises can deliver in a more sustainable capacity. She hopes to contribute to the growth of Singapore's social enterprise arena, setting the foundation for purposeful businesses for the next generation.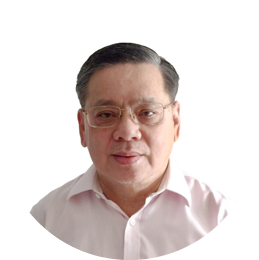 Ronald Teo
"For Social Enterprises to grow and scale, we need to have a business model that works. I hope I can help by sharing my experience in this area."

Ronald is a retiree as well as a PWD (polio victim). With a financing and accounting background, he has decades of experience working with multinational companies in Singapore and internationally. He was also an entrepreneur for 4 years, running his own accounting practice.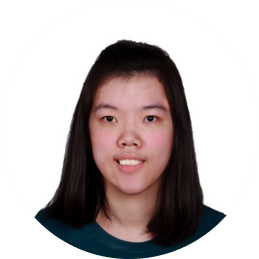 Huiyi Sim
"It is an SE's mission to provide support to the less unprivileged and underserved."

Living with cerebral palsy, Huiyi is self-motivated and resilient when faced with challenges. She believes that if each person does their part in giving back to the community, it will make a great difference to those in need.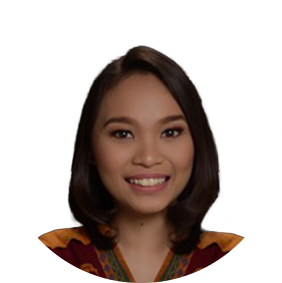 Red Pioquinto
"SEs - an innovative way of building a business by lifting the underserved."

With a background in the behavioural and social sciences, Red had been immersed in the experiences of the marginalized sector. From counselling palliative care patients, to listening to the struggles of indigenous communities, and getting involved with research on mental and public health, these experiences have led her to be an advocate for social issues and activism. She believes that with proper systems in place and with the help of social enterprises, gaps towards provided access to the underserved can be filled.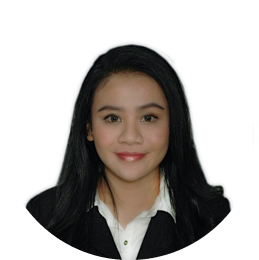 Almira Zaskya
"There is a strong movement rising in socially and environmentally conscious products because the public is demanding a change. I believe that small actions, multiplied by many people, can make a genuine difference in the world." - Colleen Clines, The Anchal Project

Almira believes in doing good and aspires to make a better world in every little thing she does. With communication and international relations background, she is motivated to use this knowledge in contributing to the community for the greater good.

She has experience in handling events within a multinational company and with international-level events like the Asian Games 2018. She loves social work as she was active in the university club for social activities and always interested in having experiences as well as challenges to work with foreigners in an international environment to benefits society, the economy and/or the environment in various ways.